Make Your Own Mug: October 25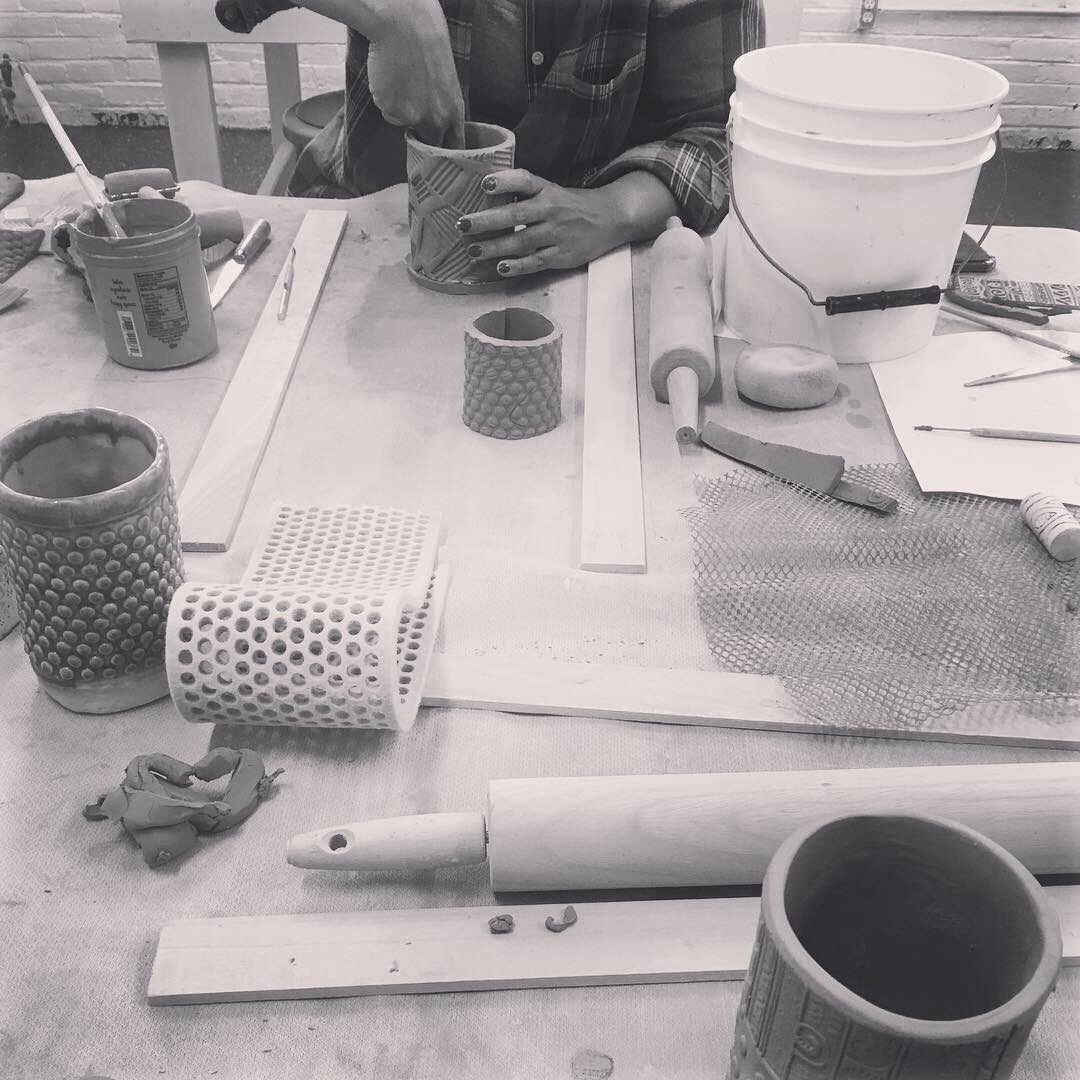 Make Your Own Mug: October 25
Friday October 25, 6:30-8:30 pm.

$38 per person includes everything!
Instructor: TBD

Want to try your hand at clay without a weeks-long commitment?

In this fun Friday night workshop, you'll make a pair of slab built functional mugs perfect for your favorite beverage. You can select your glaze and then it will be fired and available for pick up within two to three weeks.

BYOB if you wish! A fun date night for friends, spouses and partners. Class size is limited to 12, so register now!
sold out
REGISTRATION AND REFUND POLICIES:
Payment Plans: Payment plans are available! When registering for class, please use the code INSTALLMENT - this will zero out the charges and allow you to register. Within 24 hours, Please look for two invoices sent from Square to the email you provided with your registration - 50% of the cost of the class is due immediately and 50% is due the day before the class commences. Class must be paid in full to participate.
Refunds Policy for Classes: Please email blackhoundclay@gmail.com to request a refund. If your request is emailed up to 1 month before the start of class you will receive a 100% refund. Within 2 weeks before the start of class you will receive a 50% refund of tuition. No refunds are available within one week of the class start date. Please note that refunds are not available for One Night Workshops.
Class Make Ups: If you miss a class we encourage you to use your free Open Studio to make the work time. Attending a different night of class to make up for the class you missed is not permitted.
Withdrawing from a Class: If withdrawing from a class due to an injury or illness, prorated refunds will be issued with a doctor's note.